0
Plus Years of Experience
0
Plus Projects Completed
0
Percent Project Repeat Clientele
About Us
At Unified Construction Group we consistently exceed the expectations of our customers and clients in the business of providing pre-construction, general contracting, design/build, construction management and real estate development services, utilizing creative and value-driven solutions to achieve project success. We serve ten types of markets including; Entertainment, Fitness, Foodservice, Grocery, Industrial, Multi-Family, Office, Regional Mall Anchor Redevelopment, Retail and Super Regional Malls all across the United States. Since our founding in 2008, Unified Construction Group has never been in litigation, arbitration or mediation for performance matters with any client, architect, or subcontractor.
Our success relies on a foundation of service and relationships with our clients. We are honored to have earned the loyalty of our repeat clients and have built beneficial long-term partnerships. Across every level of our company, we know what it means to roll up our sleeves and get things done. With sharp focus on people and experiences, we differentiate ourselves and the work we deliver exceptional.

Our Vision
At Unified, our vision is to consistently exceed the expectations of our customers and clients in the business of providing general contracting, construction management and real estate development services, utilizing creative and value-driven solutions to achieve project success, all while becoming the premier full-service general contracting/construction management firm recognized as the most collaborative, experienced, sophisticated and professional in its class.
Our Process
Unified Construction Group provides its clients with the peace of mind that their projects will be constructed with close personal attention to detail, and ultimately completed with a seamless turnover. All project team members partner to satisfy goals that are agreed upon at pre-construction collaborative sessions. Unified Construction Group insists on maintaining relationships with clients based on mutual trust and integrity. Unified Construction Group realizes that its clients are typically leaders in their respective industry with high quality and trend-setting designs and products. Those clients who partner with Unified Construction Group will benefit from solidifying strong relationships with the end-user of their facilities through Unified Construction Group's timely and budget-conscious management and turnover capabilities. Like its clients, Unified Construction Group takes pride in completing first-rate projects, as well as reinvesting resources into the communities it serves.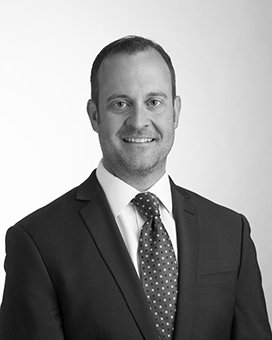 NATHAN RIES
President
Education/Affiliations
Master of Science in Project Management, Northwestern University, McCormick School of Engineering and Applied Science

Bachelor of Science in Civil Engineering, Valparaiso University

OSHA 30-hour training certification

Professional Engineer Intern License - State of Illinois
Ries' expertise includes restaurant, office, commercial residential, retail, and public works/infrastructure projects working in both a general contracting and construction management capacity. He has experience implementing the design/build project delivery system as well as providing turnkey development services. Ries is respected by his peers and colleagues in the construction field for his knowledge, ethics, and ability as a proven leader to facilitate collaboration among all parties of the design, construction and turnover phases.
Email: nries@ucgbuild.com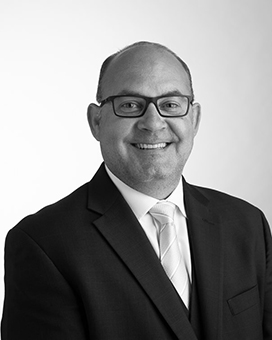 NOEL VALENTI
Senior Vice President

Education/Affiliations
Bachelor of Business Administration, Cleveland State University

OSHA 30-hour training certification
Valenti's experience includes direct construction supervision of restaurant, office, high-rise commercial residential and retail projects ranging in value from $1 M to $110 M. Valenti is credited with developing and implementing highly effective scheduling and coordination tools among subcontractors, while assembling internal personnel teams to complete challenging projects with high schedule and technical accuracy, cost control and quality. Valenti's knowledge and attention to construction safety brings added value to every project.
Email: nvalenti@ucgbuild.com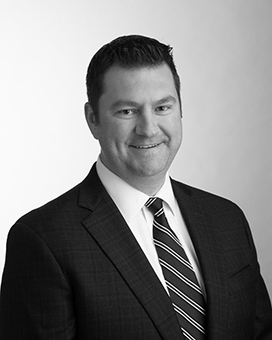 ERIK BOLSINGER
Vice President of Operations
Education/Affiliations
Bachelor of Science Architectural Studies (BSAS) - Architectural Design,

University of Wisconsin-Milwaukee (UWM)

Certificate in Urban Planning,

University of Wisconsin-Milwaukee (UWM)

OSHA 30-hour training certification

Concrete Field-Testing Technician Grade 1 and

IDOT Level 1 Concrete Technician
Bolsinger is an execution-driven project management professional who has extensive experience with several multimillion-dollar projects. Including a heavy emphasis with administration of key business practices to create the highest level of efficiency possible within the organization. He contributes over 18 years of construction experience to UCG with a focus on multi-family residential and commercial construction markets. Bolsinger is recognized for his ability to use communication and innovative project approaches to facilitate collaboration among the stakeholders. He also has a unique understanding of the components necessary to construct complex project types while utilizing maximum efficiencies to ensure the client's goals and objectives are met. Bolsinger's involvement during project pre-construction, design/build and design-assist services, while supervising the project management, has undoubtedly made him a key resource to the firm's solid success.
Email: ebolsinger@ucgbuild.com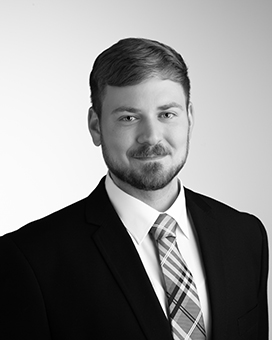 BROCKTON MARC
Project Manager
Education/Affiliations
Bachelor of Science in Business Administration, Elmhurst College
Marc's diverse background includes experience in retail construction project management, corporate office, property management, and tenant coordination. Roles in each of these fields, along with his knowledge and attention to detail, have given him a greater understanding of a successful business relationship as he's been both the client and the contractor. Marc has effectively overseen multiple concurrent projects and his involvement in leasing work letter review, budgeting, plan review, bidding, negotiating, scheduling, and overall supervision ensures costs are controlled within defined figures and projects are executed in a timely matter.
Email: bmarc@ucgbuild.com